Aptive Announces Mentor-Protégé Partnership with Artemis ARC
News
Aptive Announces Mentor-Protégé Partnership with Artemis ARC
Posted on 05.31.22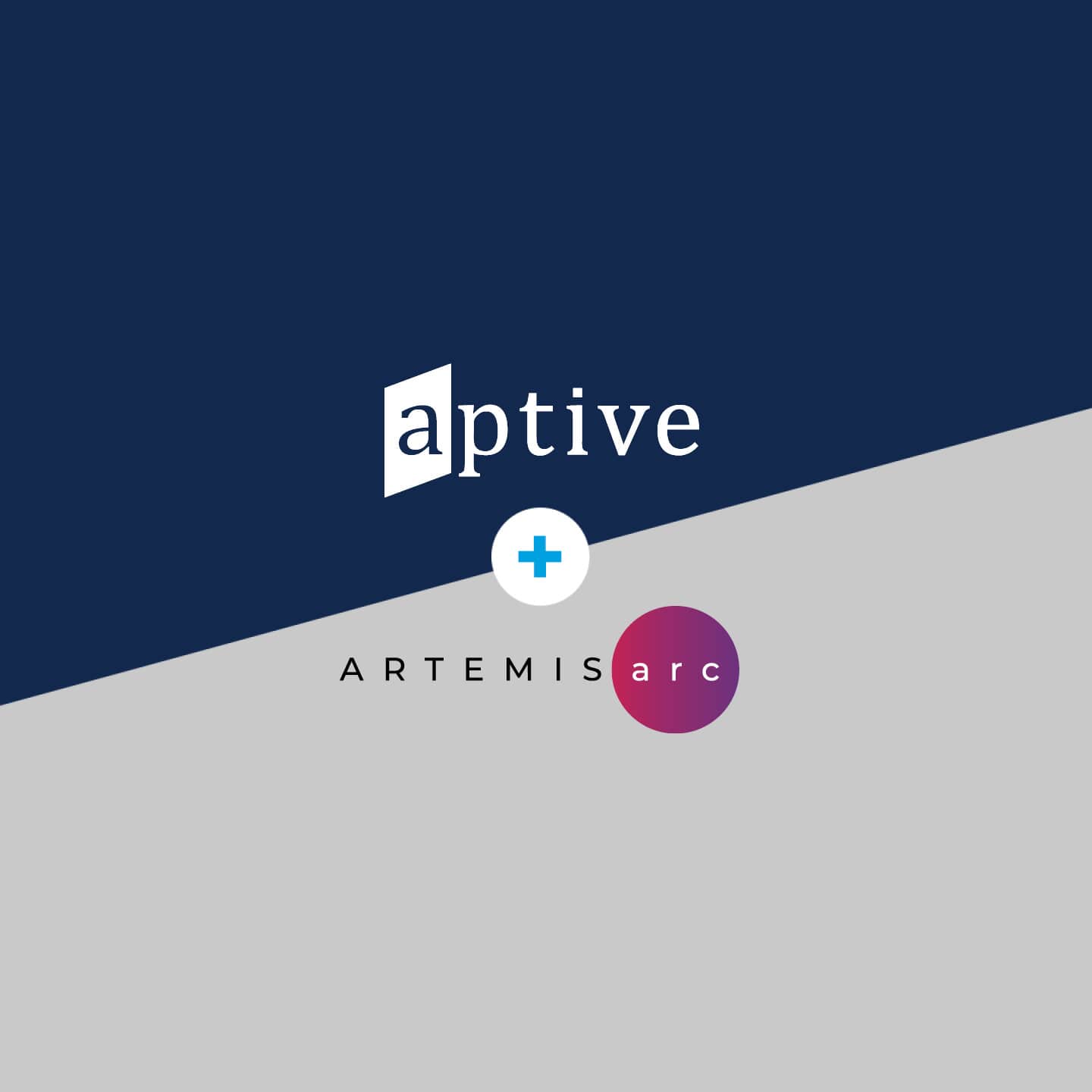 Aptive Resources has established a Mentor-Protégé partnership with Artemis ARC, a service-disabled, Veteran-owned small business that enhances traditional marketing techniques with modern technology to improve outreach and customer service in the federal environment. Aptive and Artemis are certified through the Small Business Administration's Mentor-Protégé Program.
Through this partnership, Aptive provides mentorship to Artemis across administrative and service areas, and offers consultation and training related to operations, compliance and business development.
Artemis provides a full suite of offerings in comprehensive project management and marketing, advertising and strategic communications, including media buying, multimedia production, research and analysis, change management and training. It supports the Veteran community through hiring and training of military Veterans.
"Aptive has developed a strong working relationship with Artemis, and we are excited to see it progress. We believe in Artemis's mission to modernize outreach techniques, stimulate change and improve customer experiences," said Rachele Cooper, Aptive's chief executive officer. "We are proud to be their corporate partner and believe our support will help strengthen their capabilities and enhance the firm's growth."
"We are excited to partner with Aptive, an established business leader that shares our focus on providing top quality government services and supporting our nation's Veterans," said Alyson Glick, Artemis president. "As an SDVOSB, a core part of our mission is to support the Veteran community through hiring and training of military Veterans. We know Aptive shares the same values and we look forward to supporting federal organizations together and helping them tailor solutions to achieve their goals."
About Artemis
Artemis ARC is a service-disabled Veteran-owned small business that fuses traditional marketing techniques with technology and data science to motivate and influence target audiences. Our creative strategists, technologists and futurists challenge the conventional approaches to outreach to stimulate change and modernize the customer experience. Read more at www.artemisarc.com
About Aptive
Aptive is a trusted partner and consulting services provider for organizations seeking to accomplish strategic transformations, improve performance and leverage modern technology. With headquarters in Alexandria, Virginia, Aptive is an ISO 9001:2015 and CMMI L3 certified business and has supported the federal government for more than a decade across a range of high-profile programs. Aptive was named a 2022 Washington Post Top Workplace. Read more at www.aptiveresources.com