Aptive Team Supports Vital Research at VA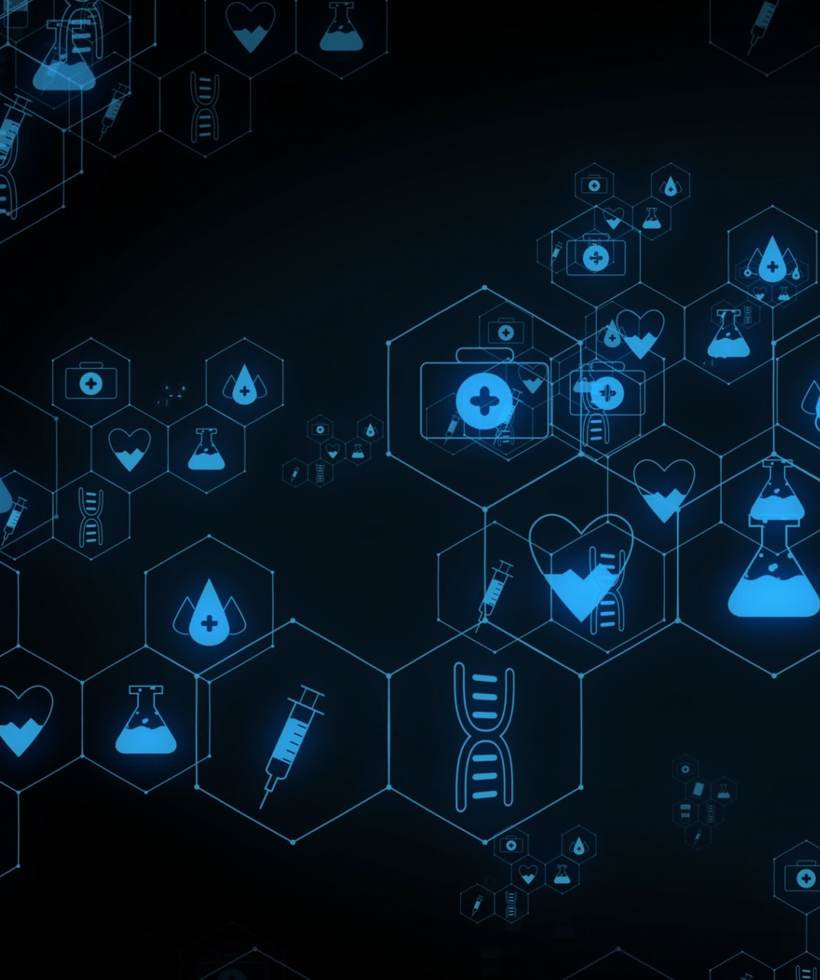 Aptive Team Supports Vital Research at VA
Written by Anne Wright
Posted 8.17.23
Meet Joshua Gruber. A professional biostatistician, Gruber worked at the Nicklaus Children's Research Institute in Miami and on large, multi-center clinical trials at the Johns Hopkins University School of Medicine. Now he's part of a dynamic Aptive team of more than 20 other health data experts, research study coordinators and public health specialists who support medical research projects at the Department of Veterans Affairs (VA).
As a national leader in medical research, VA supports thousands of research projects across the country. Many of these large, complex projects have many moving parts and administrative and other demands that can divert time and attention away from the actual research.
To provide support for VA research projects, offices and committees, VA launched the Field Enterprise Research Support Services (FERSS) program, which offers a wide range of short-term, research administration contracting support resources needed to get critical research across the finish line.
With his background in academic research and public health, Gruber supports a principal investigator (PI) at the VA Portland Health Care System in Oregon by building databases for ongoing clinical trials, gathering data for observational study research, writing statistical analysis plans and protocols, and submitting conference abstracts and manuscripts for publication. One of the research projects is exploring the high rate of venous thromboembolism — such as blood clots in the veins — among Veterans following amputation surgery.
Another is studying the low rate of follow up for venous ultrasound exams among patients who are overweight or have obesity. "Patients who were overweight or had obesity were less likely to receive follow-up ultrasounds than standard-weight individuals," said Gruber. "As a result, these patients were more likely to have a non-diagnosis of venous thrombosis. Catching these potentially life-threatening events is critical to providing the correct clinical care."
Meanwhile, on the other side of the country, Gruber's teammate, Ariana Paredes-Vincent, is supporting researchers at the VA Hudson Valley Healthcare System in New York on studies and program evaluation projects related to vector-borne diseases, diabetes, hypertension and traumatic brain injuries. The researchers recently got Institutional Review Board (IRB) approval on an epidemiologic study that aims to understand changes in vector-borne disease frequency and prevalence among Veterans across all VA health facilities. IRBs function to protect humans who participate in biomedical and behavioral research by reviewing proposed studies to ensure they will be conducted ethically.
As lead data analyst, Paredes-Vincent is in charge of pulling data from VA's Central Data Warehouse and conducting statistical and geographic analyses for scientific publications.  She also assists with study protocol writing and development of IRB study documents.
"Researchers have to submit many documents to the IRB," said Paredes-Vincent. "They have to submit data analysis plans, proof of trainings, patient consent forms they've created, information on how data will be managed to ensure patient privacy and confidentiality and so much more." In addition to developing and compiling IRB study documents for PIs, Paredes-Vincent ensures all IRB documents are internally reviewed and consistent and that all responses to IRB comments are complete and accurate.
Paredes-Vincent, who has a background in public health research, project management and data visualization, or as she describes it, "turning data into actionable insights," also helps guide development of studies and analyses by conducting literature reviews; proposing study designs; developing patient satisfaction survey questions and supporting data collection; and developing automated data management tools and data visualization dashboards.
"Having FERSS folks on board helps get research off the ground and alleviates a lot of the workload for the VA teams," said Paredes-Vincent. "I enjoy being allowed to be creative and bring my skills to the team."
As does Tamara Truong, who provides research service administration support to the Office of Research and Development (ORD) at the North Florida/South Georgia Veterans Health System in Florida.
"Overall, research administration is important to make sure people are in compliance and following the appropriate guidelines," said Truong. With a background in both human and pre-clinical research, Truong began helping ORD create better workflow documents and improve processes to make IRB submissions for approval to conduct research involving humans go more smoothly. Now she is doing the same for pre-clinical research.
"Most of my time is focused on working with research administration and processing submissions with their respective research oversight bodies to ensure the studies are in compliance with local and federal regulations," said Truong. She also creates and updates standard operating procedures for researchers and research administrators and is helping to expedite a transition to IRBNet, a web-based tool to manage research projects requiring IRB review and approval.
The process improvements and assistance from FERRS staff help relieve some of the administrative burden for VA staff "consumed by the scientific aspect of the research they're engaged in," said Truong. "With my experience on the other side as a research assistant, I understand a researcher's priority and use that understanding to ensure that what is being requested of researchers is the minimal required amount of administrative work."
HEALTH SOLUTIONS

.
Connecting people and systems in ways that deliver results for better health outcomes and well-being.
The health care industry is constantly changing.
New technology, shifts in patterns of illness and disease, evolving attitudes towards individual health and wellness and population demographics can create challenges for health care organizations.
Aptive's health solutions connect patients and providers to improved systems, outcomes and access to care.