Aptive Secures Spot on Washington Business Journal's List of Fastest Growing Companies
Awards - News
Aptive Secures Spot on Washington Business Journal's List of Fastest Growing Companies
Posted on 09.15.23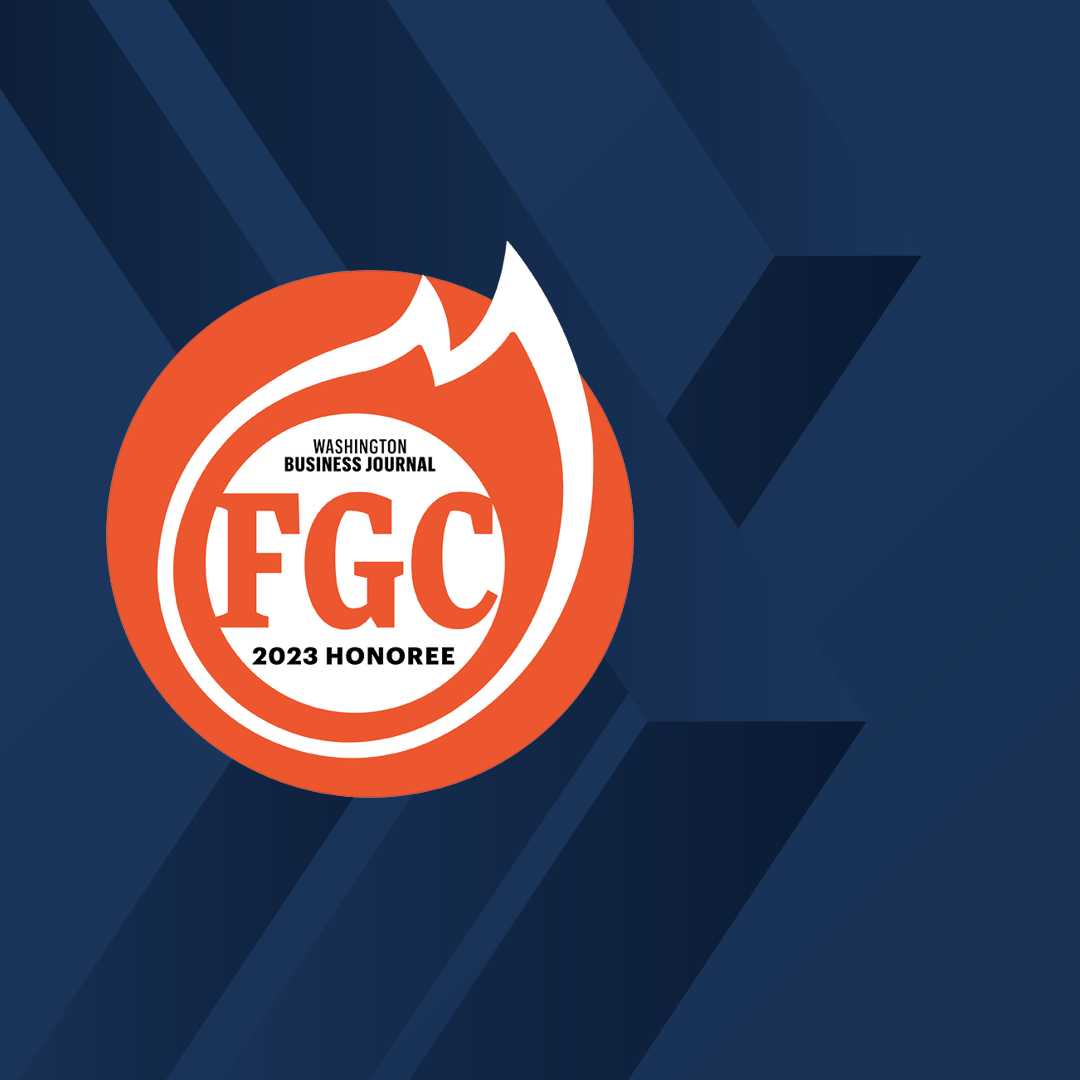 Aptive is an honoree on the Washington Business Journal's List of Fastest Growing Companies in the Washington, DC area for the fourth consecutive year. More than 2,300 companies were surveyed for this year's list, ending with 50 finalists.
The list is based on average company revenue growth for the past three years, requiring each company to be locally headquartered and privately owned. Aptive appeared on the list in 2020, topped the list in 2021 as the #1 fastest-growing private company and appeared on the list again in 2022.
"Our workforce is truly the backbone of Aptive and the reason why we can deliver and continue expanding such exceptional solutions and results for our clients," said Rachele Cooper, Aptive's Chief Executive Officer. "We are thrilled to once again be recognized by the Washington Business Journal and look forward to another year of growth and prosperity together."
The list's official rankings will be revealed at an awards ceremony at the Ritz-Carlton in Tysons Corner, VA on October 19.
View the alphabetical list of finalists: bizjournals.com.
ABOUT APTIVE
Aptive provides expertise in strategic engagement, health solutions and digital transformation. We support some of the most innovative and inspiring programs across the government, helping to improve performance, connect with people and navigate change. Led by CEO Rachele Cooper, a Navy Veteran and aerospace engineer, Aptive is headquartered in Alexandria, Virginia. Our hundreds of employees across the country are committed to shaping the future as we have for the last decade. Connect with us at www.aptiveresources.com.