Suicide Prevention Awareness Month: Social Technology and Mental Health
News - Veterans
Suicide Prevention Awareness Month: Social Technology and Mental Health
Posted on 09.15.23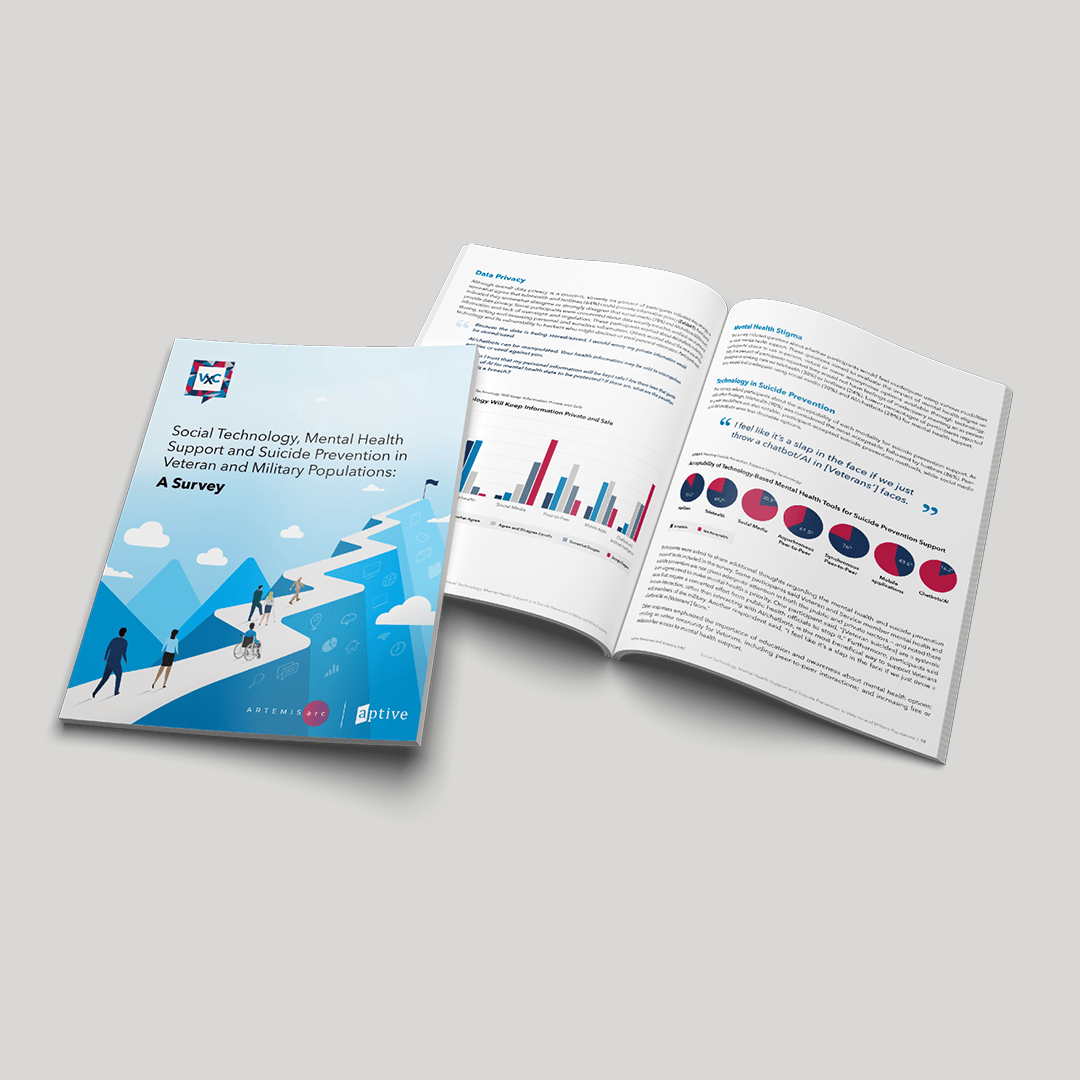 Aptive recognizes National Suicide Prevention Awareness Month by shining a light on a survey conducted earlier this year by Aptive and Mentor-Protégé partner, Artemis ARC, about preferred methods to provide mental health and suicide prevention support.
Through the Aptive Veterans Experience Council, the team of researchers asked Veterans and Service Members about which modern technologies they would use or recommend to others for mental health and suicide prevention support. They found that 90% of Veterans and Service members think telehealth is the most acceptable as a suicide prevention socio-technology support option, followed by hotlines (86%).
Participants were also asked to share additional thoughts regarding the mental health and suicide prevention support tools included in the survey, with one individual mentioning, "Veteran and Service Member mental health and suicide prevention are not given adequate attention in both the public and private sectors."
This report dives into the details of the study's results and shares important perspectives, concerns and recommendations about exploring the potential for using social technology to expand the availability of mental health support for this population.