Aptive Spotlights Participant Success in Veterans Training Program
News
Aptive Spotlights Participant Success in Veterans Training Program
Posted on 09.06.22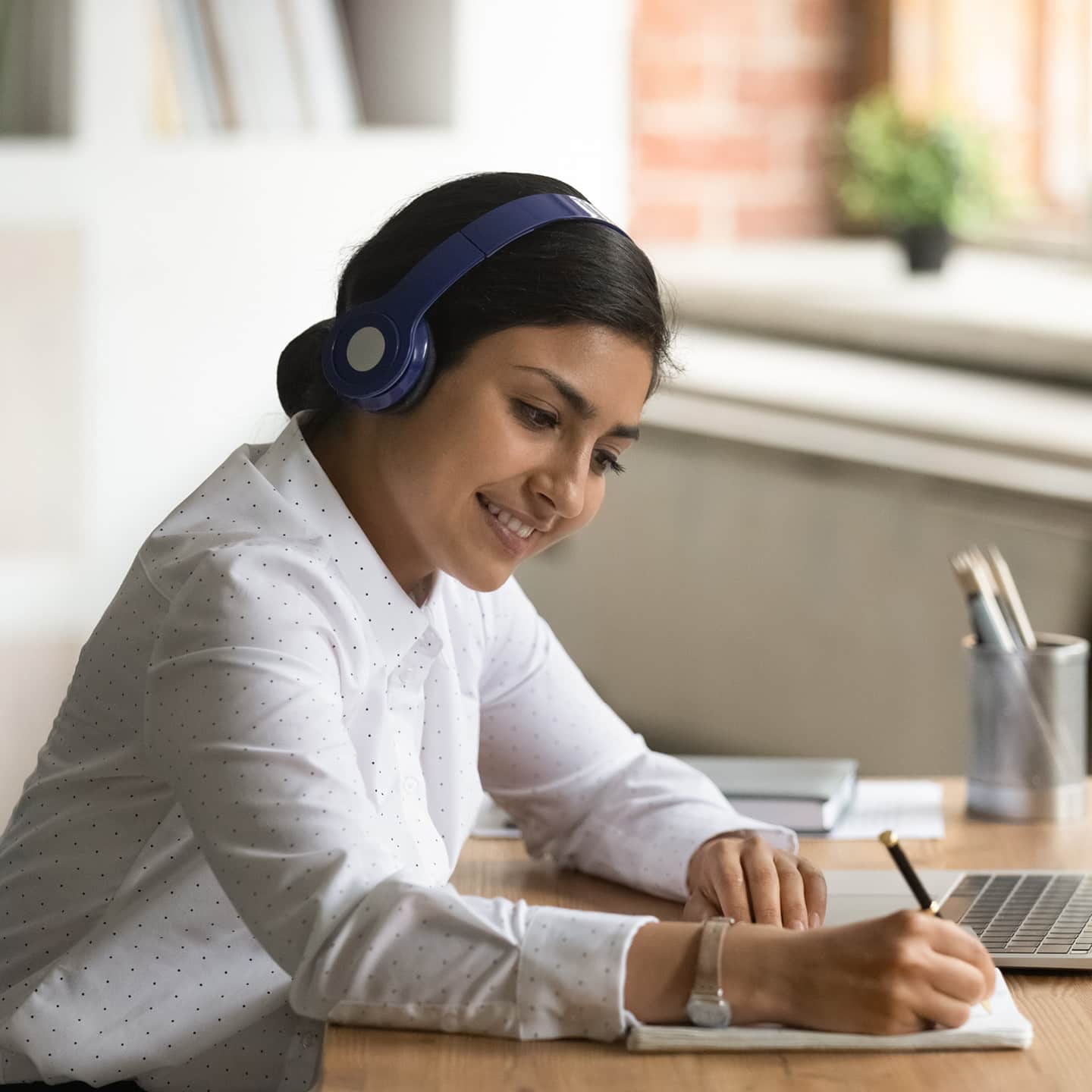 Aptive is now accepting applicants for its Veterans Training Program (VTP) fall session. This self-paced, online program is open to Veterans, members of the National Guard and Reserve and active-duty service members within six months of separation or retirement from the military.
Aptive hosted two cohorts earlier this year. Former candidates, Rachel Figueroa and Frank Wray, shared their experience in the program and its impact on their professional careers.

Rachel Figuerora, Management Analyst
Cohort: Spring 2022
Service Branch: Active-Duty Air Force and Air National Guard
Time Served: Nine Years
How did you find Aptive's opportunity?
Through LinkedIn! I was looking for ways to help me break into the project management career field or something similar. I was also looking for a remote position so if we did have to move again due to my husband's career I wouldn't have to quit and start over at a new job.
What were you looking for when you knew your departure from the service was coming?
I was looking for a career that my skill set would transition to in the civilian world. My husband was still Active Duty at the time so I had to find something that I could do relevant to the area we were in.
What role did you step into at Aptive and what are you working on?
I am a Management Analyst for a change management training project with the Veterans Health Administration.
How do you think your background and skills from the Air Force helped prepare you for your role with Aptive?
My background and skillset from the Air Force have allowed me to become highly adaptive to a constantly changing environment. I am working on many aspects of the project, so being adaptive is a key skill in my role.
"I never thought that the skill set listed on my resume aligned with the requirements and responsibilities for this [management analyst] role. The Veterans Training Program helped me find a pathway toward a civilian career."

Frank Wray, Junior Management Analyst
Cohort: Spring 2022
Service Branch: Army National Guard and Military Police
Time Served: 15 Years
What were you looking for when you knew your departure from the service was coming?
I've always been a lifelong learner. I worked in health care until I transferred to a business analyst role. I was searching for jobs when I noticed the opportunity on LinkedIn. The course offered by VTP happens to be one of the certifications that I could use to waive a course in the cybersecurity Master's degree program I want to enroll in.
What role did you step into at Aptive and what have you been working on?
Following the program, I started with Aptive as a benefits eligibility assistant, setting up triages to start the claims process for the Caregiver Program at the Department of Veterans Affairs (VA). ​I am now in a new full-time role as a management analyst, where I support VA through transformation initiatives like high reliability implementation.
"Aptive's program helped me get closer to my goal of earning my Master's degree in cybersecurity. I am happy to have found a Veteran-friendly program that provided me with the certifications needed in my journey to enrolling in graduate school."
About Aptive's Veteran Training Program
Participants receive a stipend, enrollment and training materials at no cost and are expected to graduate within 90 days of the course start date. They can take one of five project management courses, including Project Management Professional® Certification Training, Certified Associate in Project Management® Bootcamp, PMI Agile Certified Practitioner® Bootcamp, PMI Professional in Business Analysis ® Bootcamp and ITIL® 4 Foundation Course with the Exam. The Training Program serves as a pathway to full-time employment with Aptive in addition to networking and career coaching opportunities for interested and qualified candidates upon graduation.
The fall cohort starts meeting on Monday, September 26, 2022 and has an expected graduation date in mid-to-late December. Aptive's summer cohort contained 19 members and there are 20 spots available in the upcoming session.
Learn more and apply here.
---
About Aptive Resources
Led by CEO Rachele Cooper, a Navy Veteran and aerospace engineer, Aptive is a trusted partner and consulting services provider for organizations seeking to accomplish strategic transformations, improve performance and leverage modern technology. Aptive is also an ISO 9001:2015 and CMMI L3 certified business and has supported the federal government for more than a decade across a range of high-profile programs.